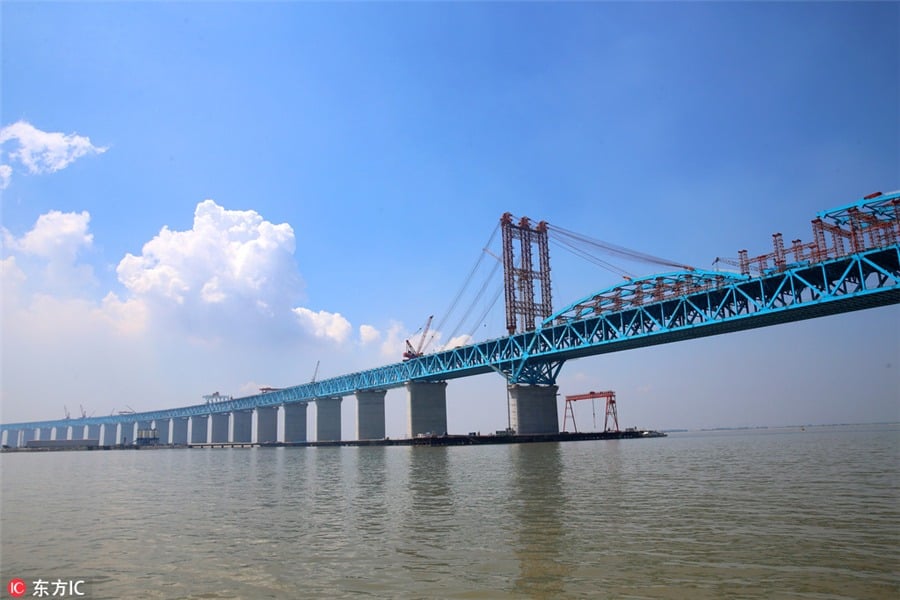 Significant milestone achieved on Shanghai-Nantong rail bridge
23 October 2017
A ceremony was held to mark a significant milestone in the construction of the Shanghai-Nantong Bridge in the city of Nantong, east China's Jiangsu Province, on October 22, 2017, reports chinanews.com.
Crews have finished building the first arch which will support the massive bridge over the Yangtze River.
The double-decker bridge will eventually run just over 11-kilometers above the Yangtze River.
It will support six lanes of vehicle traffic running in both directions on the top deck.
The lower deck will allow train traffic to run in both directions, providing a key link between Shanghai and the city of Nantong.
Construction on the Shanghai-Nantong Bridge began in March, 2014.
Officials anticipate the bridge will eventually be completed by mid-2022.
[metaslider id=895]