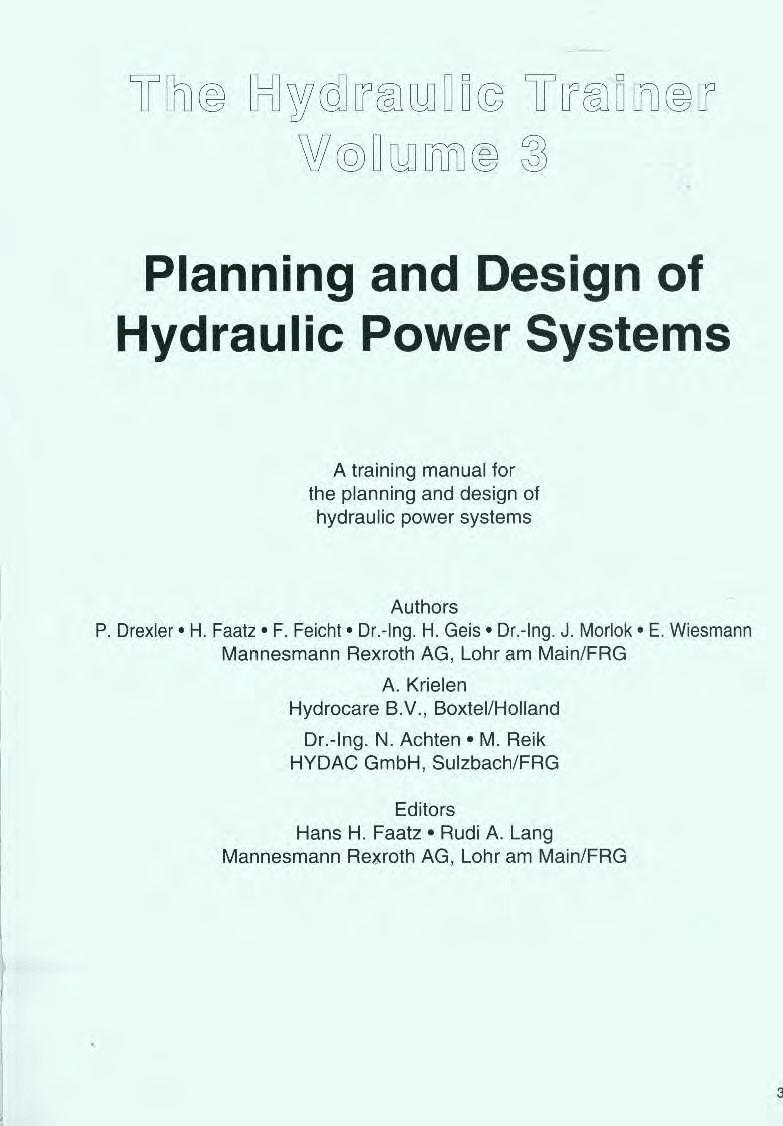 The hydraulic trainer volume 3 ( planning & design of hydraulic power systems )
10 January 2018
The hydraulic trainer volume 3 ( planning & design of hydraulic power systems )  
This manual Planning and Design of Hydraulic Power Systems attempts to fill the gap. The manual deals with the way in which the components of hydraulic systems work together.
The authors describe exactly what should be involved in the planning, design, manufacture and execution of hydraulic systems.
There are numerous tables, diagrams and illustrations to clarify the functional relationships and interdependent aspects of the systems. They are a very useful aid in day-to-day working.
Practical examples and the principal relevant standards will be found at the end of each chapter. The manual is not only intended for users, it can also be very useful to those undergoing initial training or retraining.
The framework of professional training for hydraulic drive and control technology is constantly expanding.
This manual will prove a valuable aid to those interested in keeping their knowledge of the subject up-to-date.
[su_button url="https://drive.google.com/open?id=0B2gXA0Oo2HZ3aXdMWVM4WjQyOVU" size="7″ center="yes"] Download Link[/su_button]