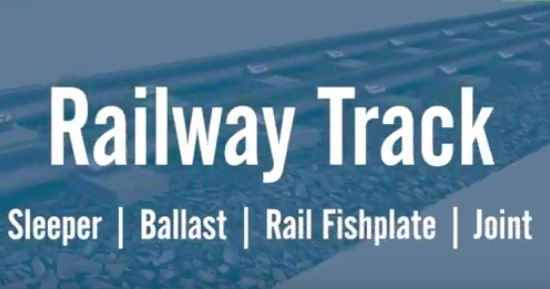 The Main Railway Track Components
20 June 2021
The Main Railway Track Components
The distance between the two tracks on any railway route is known as railway gauge. The wooden or concrete supports for the rail tracks are known as a sleeper as British English or cross tie as American English.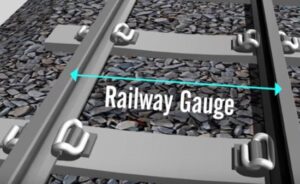 Railway Gauge
Sleepers:
A sleeper is a rectangular support for the rail tracks. It is laid perpendicular to the rail sleepers and transfer loads to the track ballast and subgrade.
Sleepers hold the rails upright and keep them spaced to the correct gauge.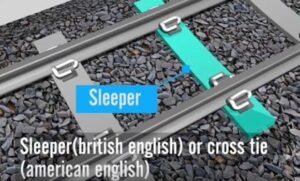 Sleeper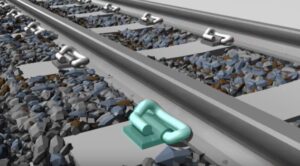 Railway Fastening System
Ballast:
Ballast is the name for the stones beneath the track. It forms the track bed upon which railroad sleepers are laid and is used to bear the load from the railroad ties to facilitate drainage of water and also to keep down vegetation that might interfere with the track structure.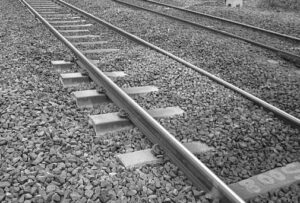 Railway Ballast
The ballast also holds the track in place as trains roll over it and absorb the noise. It typically consists of a crushed stone rail fastening system. It is referred to as a group of railway fasteners that are used to fasten steel rail to railway sleeper.
Fish Plate:
Fish plate is used to join two different rail tracks without welding leaving some gaps at the joining of the track so that when they get heated it doesn't bend. There are foor bolts that hold up the tracks together.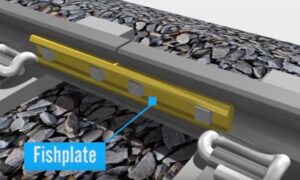 Fish Plate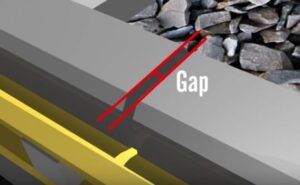 Rail Track GAP
There is another type of fish plate called juggled fish plate. This is a specially designed fish plate with convexity in the center to accommodate weld collar at newly welded joints to protect defective welded joints and to carry out emergency repair of weld failures.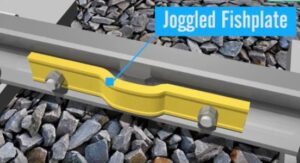 Joggled Fishplate