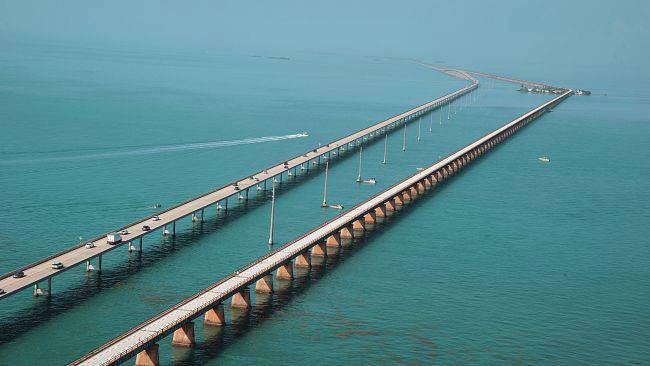 The Overseas Highway, Florida Keys
19 October 2017
The Overseas Highway, Florida Keys
The Overseas Highway, Florida Keys : Built in 1938 on top of what was once the Overseas Railroad
which was destroyed by the Labor Day Hurricane that swept through the Florida Keys in 1935
the Overseas Highway stretches nearly 130 miles from end to end, mostly over water across 42 bridges between Key Largo and Key West.
If you arrive on the highway at the right time, you can see some of the most awe-inspiring sunrises and sunsets anywhere in the country.
Be prepared to idle on the highway if you come during the high tourist season, however.
A drive that usually takes about four hours to complete can take quite a bit longer, especially on holiday weekends.
[metaslider id=701]