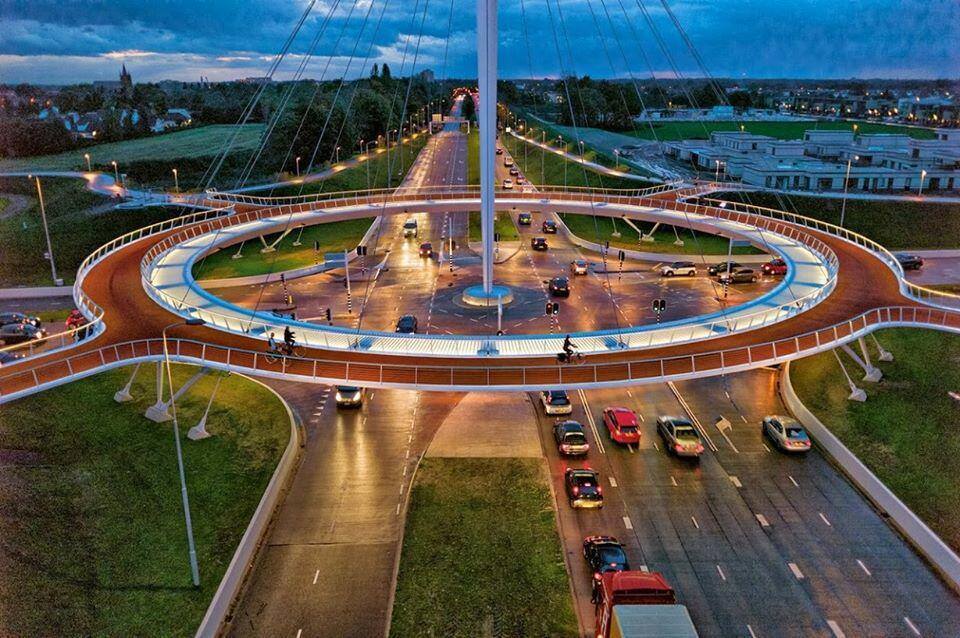 Hovenring – Floating Bike Suspension Bridge, Eindhoven, Netherlands
19 October 2017
The bright white 70 meters (230Ft) tall bridge pylon can be seen from far away. Attached to the top are 24 cables that suspend a large bicycle roundabout, 72 meters (236Ft) in diameter, that seems to float over a large new junction for motorized traffic.
The exceptional piece of bicycle infrastructure was built to stand out. It is to be the iconic new landmark that signals 'you are entering Eindhoven'.
At night the slender bike ring is lit from below to further enhance that floating effect.
Building such a unique 'circular bridge' was more difficult than expected. During construction, early 2012, the cables vibrated much more than they were supposed to in the Dutch winds. Experts recalculated the design specifications and with some modifications and counter weights the cables became much more stable.
[metaslider id=823]