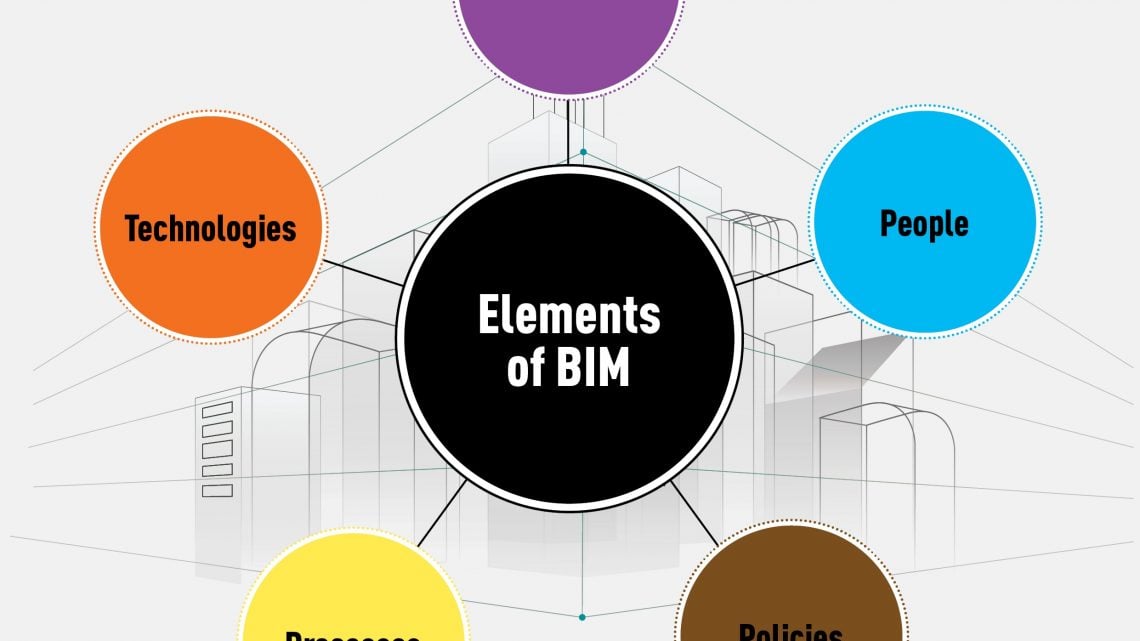 To BIM or Not to BIM: That is the Question
28 August 2018
To BIM or Not to BIM: That is the Question
Building Information Modelling (BIM) is being used to help deliver large scale water projects more efficiently, economically and more quickly. In this article consultancy Atkins explains why it is a key part of the digital revolution and how it was used to deliver the £150 million expansion programme at United Utilities' Liverpool Wastewater Treatment Works.
As we move towards a digital revolution for our buildings and infrastructure, information is playing an increasingly significant role. Building Information Modelling (BIM) is an important step towards realising this vision – redefining and challenging how we deliver projects in our industry, changing everything from the tools we use, the skills we require and our relationships with clients.
BIM enables teams to work together on infrastructure to predict its performance before it's actually built. By fully understanding how infrastructure will work at the design stage through analysis, simulation and visualisation, better decisions can be made.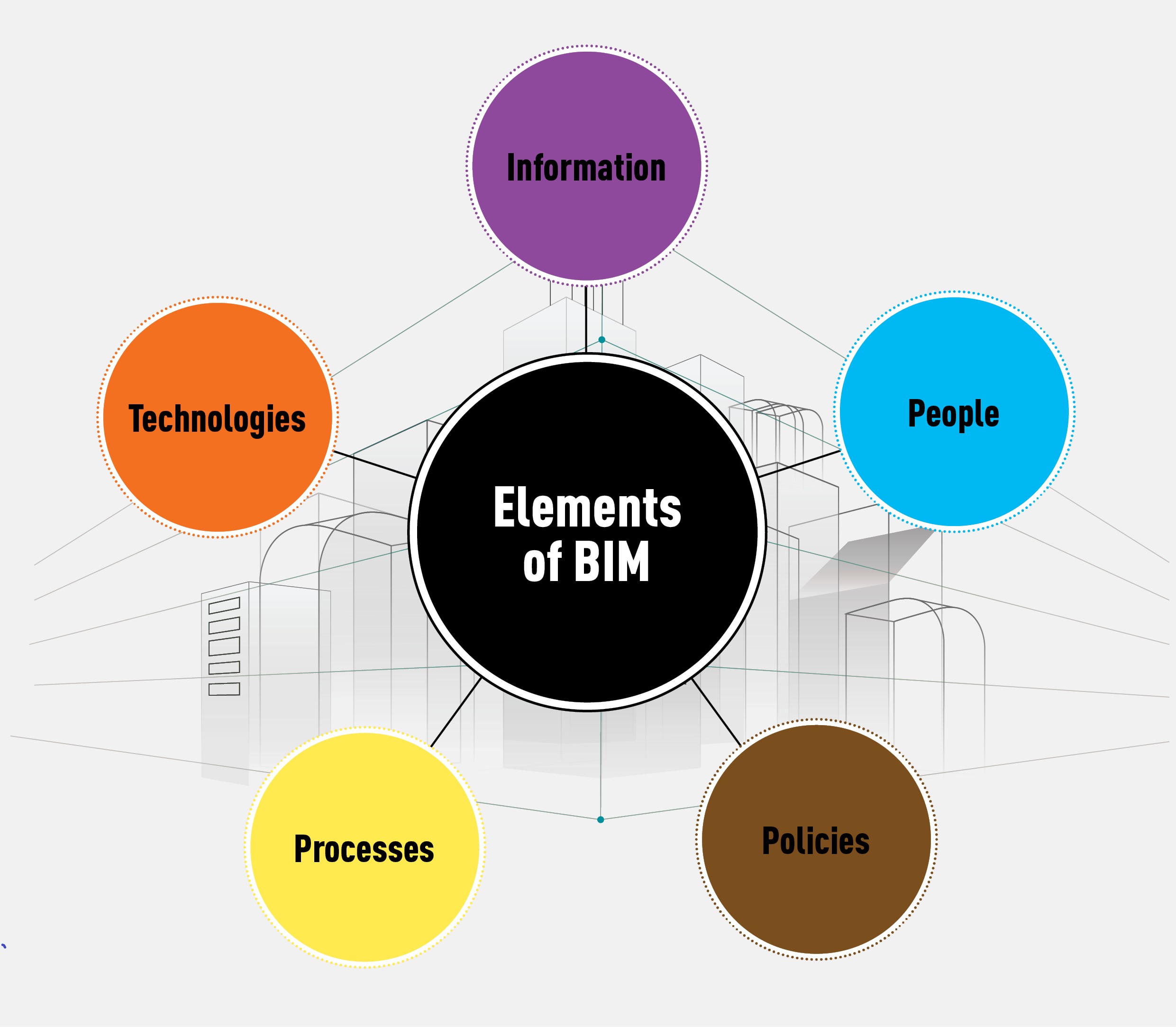 Treating waste in Liverpool
BIM is delivering multiple benefits for utility United Utilities at Liverpool Wastewater Treatment Works, a £150 million expansion programme where consultancy Atkins is working in a joint venture partnership with Galliford Try and Costain (GCAJV). The finished project will serve the needs of more than 600,000 people and have the capacity to deal with 960,000 m3/day. Specifically set up to deliver detailed design and construction for United Utilities Asset Management Programmes, the joint venture has been in partnership with the company for over 12 years.
Atkins was responsible for the detailed design of a 16-cell, two-level sequence batch reactor (SBR), complete with pumping station, sludge treatment plant, distribution chambers, blower building and control centre. The facility has been constructed inside the previously operational Wellington Dock, adjacent to UU's existing Sandon Dock Treatment Works.
Implementing a BIM strategy to deliver a 3D model to act as a 'single source of truth' and the core of the design process promoted a culture of collaboration and integration. The project team had the freedom to explore alternative concepts, conduct value engineering, optimise designs, and plan and rehearse construction. Designers, constructors, process partners, supply chain and client behaved far more efficiently than ever, which led to improved cost-effective coordination, buildability, operability and maintainablility.
The federated model of the entire new build brought together over 400 individual models from all disciplines and the supply chain. This showed the value of having a virtual model to highlight opportunities for change, leading to quick and easy comment and sign off. Value-engineered design improvements could also be communicated to the client more effectively.
For example, the 3D model was also used to explain how raising part of the basement level in the pumping station would greatly reduce the size of the cofferdam and decrease the amount of concrete required. In practical terms, the use of BIM optimised the internal flooring, improving access to equipment and enhancing safety. It also highlights the extent to which waste can be reduced in the design phase.
Although BIM has been evolving for over 40 years, only relatively recently has software been capable of producing 4D timeline tools to plan and track various stages in a building's lifecycle, from concept to construction.
The granularity of the model ensured it could be aligned to the construction programme, facilitating 4D timelining to monitor progress, and planning construction activities to avoid clashes in the schedule. Costs and embedded carbon were also added to give the team a complete picture of the work in progress.
BIM station drives collaboration
A BIM station was set up in the common area of the site offices. Site personnel were able to navigate around the model to their designated work areas and check for safety concerns and access routes, or simply orientate themselves within the structure and ongoing construction areas.
Client operatives visited the station to view a facility that would not be handed over to them for at least another 12 to 18 months, but gave them the chance to offer feedback to aid design. The model was also used by the safety, health and environment department to aid inductions, tool box talks and risk assessments.
Feeding discipline-specific applications into the model, and providing an informed work environment to support the design and documentation process reduced errors, and helped deliver the project on time and under budget.
Enhanced safety
Visualising infrastructure while it is being built is another advantage of BIM, and health and safety reviews are far more effective because a model is easier to interpret than a series of 2D drawings. So in the context of Liverpool, the model was used to show operatives the damage that would occur to the large diameter steel pipe if it was cut on-site using hand tools.
BIM technology enables teams to build the infrastructure twice; once, virtually, and the second time for installation. With greater collaboration comes greater accuracy and fewer design corrections. For example, clash avoidance minimised the risk of expensive and time-consuming re-work, with the model synchronised periodically to ensure all elements are compatible. These benefits extend to the build phase, where fewer alterations also saves time and money.
But the value of BIM extends well beyond the design and build stage to the entire lifecycle of assets – and this really is the whole point of it. The information contained in the model is available to the client to help them make the best decisions possible to maintain and operate assets during their life and at the decommissioning stage, which inevitably involves saving money. And although BIM is still in its infancy across industry, we are using it to help a range of clients realise the benefits of delivering asset planning, design, implementation and management across the entire lifecycle.
The eight2O alliance
Thames Water's eight2O alliance has adopted BIM as part of their AMP6 commitment to effective management of whole lifecycle cost (TOTEX). BIM supports this in a number of ways, from creating and managing digital asset information to construction, commissioning and into asset management.
Turning that vision into reality has required significant changes to the way projects are delivered and the way digital information is created and managed. An incremental approach is maximising early benefits, and delivering 'asset ready design' that can be used throughout the asset lifecycle.
Thames Water Standards have been enhanced to align with the processes defined in UK Government BIM and Information Management guidance; a Common Data Environment has been configured; and new design and authoring tools adopted for the programme. A Thames asset tagging standard has been created to ensure digital information is produced in a consistent way, one which is complementary to Thames's systems of record and asset management processes.
Project teams are choosing to design projects virtually and in 3D wherever possible. There is a focus on using standard designs and off-site manufacture to reduce time on site. Early engagement with the supply chain and operations is reducing costly change during construction. With these 'foundations for success' in place we will look to see how we can embrace new technology in the field to drive further efficiency and improve Thames Water's asset data. This is particularly exciting in the water and wastewater infrastructure quadrants where new technology is being deployed to improve the quality of information captured during the work, reduce the length of disruption being experienced by customers and improving satisfaction scores, an important metric for OFWAT.
Aboard the BIM Bus
To aid greater collaboration among designers and stakeholders, eight2O is using a mobile design & solution studio, aka BIM Bus, which is fitted with multiple screens, seating areas and workstations.
The idea is to save time and money by using virtual-world design tools to resolve as many challenges as possible during the pre-construction phase. This supports the drive to use modular and standardised products and off-site construction wherever possible.
This latest approach to collaboration is driven by the need to achieve end user and customer satisfaction, protect the environment, and deliver a satisfactory financial outcome for the eight2O alliance partners.
Charing Cross geometry
High definition surveying (HDS) – aerial, mobile and static – is increasingly being used for many types of measured survey. This presents new opportunities for 'accurate as built' 3D models to be produced which can be used for digital 3D design, validation, virtual/augmented reality and ongoing maintenance. This delivers a quicker, more cost effective solution for the client, and in the case of Charing Cross, with no disruption to the operational working of the station.
Our geomatics team undertook high definition surveying and BIM modelling, which involved using static laser scanning to create a detailed and accurate 'point cloud' of the areas. Even in a live and busy station environment, HDS could survey the interior and external structural elements in less than a week.
Don Martindale, geomatics project manager, says: "Laser scanning helps minimise site time, reducing the health and safety risk. And the potential for re-visits is heavily reduced because once the initial data capture is complete, the survey is a desk-based exercise and any queries can be answered from the 3D laser point cloud."
Dutch Roads and Waterways Agency
Further afield, we were at the forefront of efforts to persuade the Dutch Roads and Waterways Agency (Rijkswaterstaat Adviesdienst Geo-informatie en ICT) of the benefits of using digital aerial imagery to improve the reliability of mapped data.
Since 1994, we've been helping to maintain its mapping database, developing innovative software solutions to convert and supply of large volumes of data, and using photogrammetry techniques and aerial photography at a scale of 1:4000. Atkins has also processed the three-dimensional building models required for noise assessment activities, and consistently scored highly in the client's supplier performance measurement.