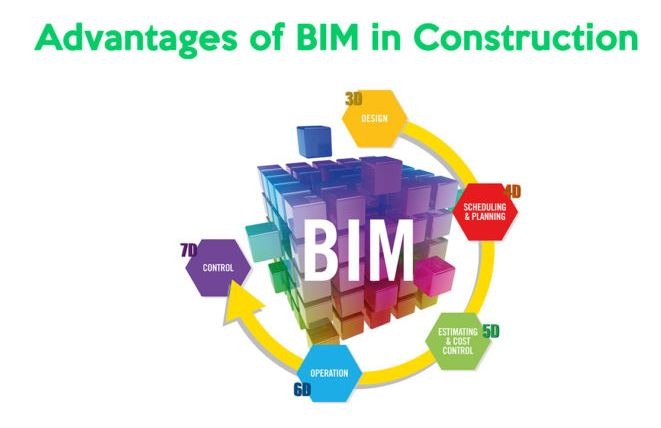 Top 5 Advantages of Building Information Modeling
23 December 2019
Top 5 Advantages of Building Information Modeling
With the advent of new technologies that aid in design and construction—like advanced data capture and computer aided design—more and more projects in the architectural, construction, and engineering industry are moving from 2D drawings to 3D models.
This opens up a new realm of possibilities in the field of Building Information Modeling, thereby giving architects, engineers, and site planners many benefits which help improve their quality, workflow, design, and project management. The switch also helps drive savings in terms of time and budget for building and infrastructure projects.

Building information modeling or BIM is a process that involves the generation and management of digital representations of physical and functional characteristics of places. These come in the form of 2D digital drawings, digital 3D models, aerial photography, or site scan files which can be extracted, exchanged, or networked to support
the decision-making processes regarding a building or other built asset.
Today, BIM is used by individuals, businesses and government agencies for planning, design, construction,
operation, and maintenance of diverse physical infrastructures. BIM improves productivity and gives additional benefits for its users.

1. With BIM, designers can immediately benefit from compiled input shared in a model in ways that traditional paper medium is unable to capture. These days, project starts include information from digital elevation and aerial imagery, along with advanced laser scans of infrastructure that accurately capture valuable real-world data pertaining to a project.

2. BIM reduces waste. By using shared models or assets, there is reduced need to duplicate drawings for the different building discipline requirements. BIM likewise reduces the need for reworks.

3. BIM software involves helpful aids—including auto save and project history—that helps prevent disappearances or file corruption, which can be disastrous and impair productivity.

4. Integrated simulation tools allow designers to visualize factors such as solar exposure during different seasons, energy use, structural analysis, earthquake and flooding resistance, and others to improve building performance.

5. 3D models can be used as the ultimate tool of communication for conveying the project scope, steps, and outcome, or render impressive views and fly-through or walk-throughs that can be used to sell a commercial space or to gain  necessary approvals.