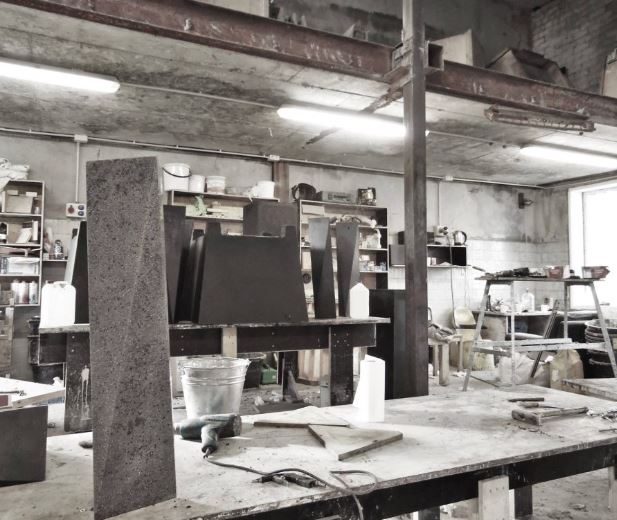 What is Polymer Concrete? Advantages and disadvantages – Applications
10 July 2021
What is Polymer Concrete? Advantages and disadvantages – Applications
Introduction
Polymer concrete is the composite material made by fully replacing the cement hydrate binders of conventional cement concrete with polymer binders or liquid resins, and is a kind of concrete-polymer composite.
For hardening of polymer concrete, most liquid resins such as thermosetting resins, methacrylic resins and tar-modified resins are polymerized at ambient or room temperature. The binder phase for polymer concrete consists only of polymers, and does not contain any cement hydrates. The aggregates are strongly bound to each other by polymeric binders.
The different ways in which the polymer is introduced into the concrete (hardened concrete) will vary widely based on the commercial objective. The polymers can be employed in concrete in different ways.
They are:
Polymer Impregnated Concrete (PIC)
Polymer-Modified Concrete (PMC)
Polymer Concrete (PC)
Polymer as Protective Coating
Polymer as Bonding Agent
Advantages and disadvantages:
The advantages and disadvantages of polymeric binders are directly given to the polymer concrete. Accordingly, in comparison with ordinary cement concrete, its properties such as strength, adhesion, watertightness, chemical resistance, freeze-thaw durability and abrasion resistance are generally improved to a great extent by polymer replacement. Since the bond between polymeric binders and aggregates is very strong, its strength properties depend on those of the aggregates.
On the other hand, its poor thermal and fi re resistance and its large temperature dependence of mechanical properties are disadvantages due to the undesirable properties of the polymer matrix phases. Therefore, the glass transition point (or temperature) of the polymer matrix phases should be noted from the viewpoint of such thermal properties.
Thermoplastic resins generally retain their practical properties at temperatures below the glass transition point and lose them at temperatures exceeding the point, beginning to thermally decompose at somewhat higher temperatures.
The practical temperature range of the thermoplastic resins may be improved by the addition of suitable cross-linking monomers or comonomers having higher glass transition points.
Thermosetting resins do not commonly show a glass transition point, and retain their mechanical properties up to the thermal decomposition temperature. Such essential disadvantages of the polymer concrete can be considerably improved by controlling the necessary polymeric binder content by volume to a minimum.
Practical applications
Structural precast products:
Manholes and handholes for telecommunication cable lines,
electric power cable lines and gas pipelines,
prefabricated cellars or stockrooms,
tunnel liner segments for telecommunication cable lines and sewerage,
pipes for sewage,
hot spring water and seawater,
piles for port or hot spring construction,
FRP-reinforced frames or panels for buildings,
machine tool structures, e.g.
beds and saddles, etc.
Non structural precast products :
Gutter covers,
U-shaped gutters,
footpath panels,
permanent forms for checkdams with acidic water and offshore or marine structures,
terrazzo tiles and panels, and large-sized or curved decorative panels for buildings,
partition wall panels, sinks, counters, washstands, bathtubs, septic tanks, electrolytic tanks, works of art, e.g. carved statues and objets d'art, tombs for Buddhists, etc.
Cast-in-place applications :
Spillway coverings in dams,
protective linings of stilling basins in hydroelectric power stations,
coverings of checkdams,
foundations of buildings in hot spring areas,
acid-proof linings for erosion control dams with acidic water,
patch materials for damaged concrete structures,
overlays for pavement repairs,
overlay strengthening for bridge decks,
drainage pavements using porous polymer concrete, etc.
Precast applications :
Transportation applications such as railroad crossings,
railroad ties, median barriers, etc.
Structural and building panels
Sewer pipes, equipment vaults, drainage channels, etc.
Corrosion-resistant tiles, bricks and linings
Small water-flow control structures
Non conductive, non magnetic support structures for electrical equipment
Manhole structures and shims
Components for the animal-feeding industry
Large-scale pre-insulated wall panels for segmental building construction
Cast-in-place applications :
Patching materials for reinforced concrete structures
Overlays for reinforced concrete structures in the transportation industry