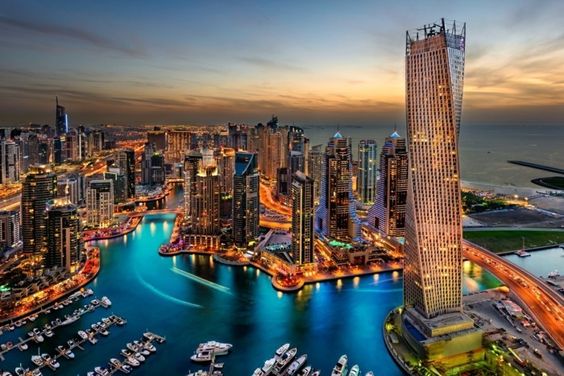 Cayan Tower, Dubai' (formerly known as infinity tower)
19 October 2017
The Cayan tower is the tallest twisted tower in the world. Inaugurated earlier this week in Dubai Marina. Built at a cost of $272 million, setting yet another record for skyscrapers and other engineering marvels.
The 310-metre, 75-storey residential Cayan Tower rotates by 1.2 degrees to create a 90 degree twist from top to bottom.
It was designed by Chicago-based Skidmore Owings and Merrill, the masterminds behind Burj Khalifa, which is the world's tallest building and also in Dubai.
Construction began in 2006, but was delayed due to major technical problems and the 2009 economic downturn in Dubai triggered by the global financial crisis meaning it was only managed to be complete this week.
The tower was designed to mimic the shape of the structure of human DNA.
[metaslider id=618]