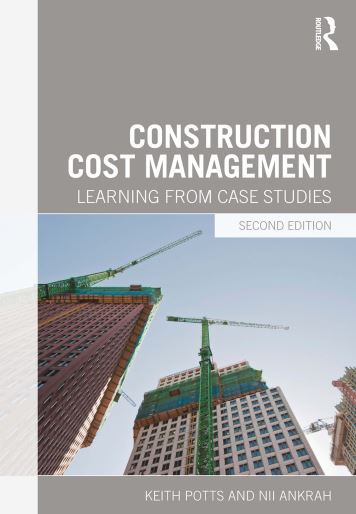 Construction Cost Management – Learning From Case Stadies Free PDF
13 January 2021
Construction Cost Management – Learning From Case Stadies Free PDF
There have been many significant changes in the construction sector within the past decade. Notably, the sector has witnessed the growth of partnering and alliancing which require better management of the supply chain and increasing use of the NEC Contract (NEC3) which requires a team-based proactive approach to project delivery.
New financial models have been developed including Private Finance Initiative (PFI), Local Asset Backed Vehicles (LABVs), and variants of these in which private sector consortia design, build, own, and operate public facilities in partnership with the public sector.
Great advances have been made on the technical front with the growth of Building Information.
Content :
Introduction
Management of the Pre-contract Stage
Key Tools and Techniques
Procurement Strategies
Management of the Post-contract Stage
Contracts and Case Studies