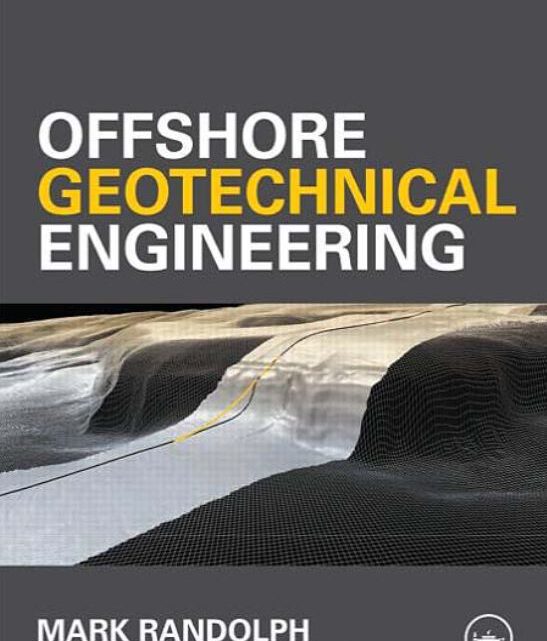 OffShore Geotechnical Engineering Free PDF
13 September 2020
OffShore Geotechnical Engineering Free PDF
Offshore Geotechnical Engineering Design practice in offshore geotechnical engineering has grown out of onshore practice, but the two application areas have tended to diverge over the last 30 years, driven partly by the scale of the foundation and anchoring elements used offshore and partly by fundamental differences in construction and installation techniques.
As a consequence, offshore geotechnical engineering has grown as a speciality.
The book's structure follows a familiar pattern that mimics the flow of a typical off-shore project.
In the early chapters, it provides a brief overview of the marine environment, offshore site investigation techniques and interpretation of soil behaviour. It proceeds to cover geotechnical design of piled foundations, shallow foundations and anchoring systems.
Three topics are then covered that require a more multi-disciplinary approach: the design of mobile drilling rigs, pipelines and geohazards.
Offshore Geotechnical Engineering serves as a framework for undergraduate and postgraduate courses, and will appeal to professional engineers specialising in the offshore industry. It is assumed that the reader will have some prior knowledge of the basics of soil mechanics and foundation design.
The book includes sufficient basic material to allow readers to build on this previous knowledge, but focuses on recent developments in analysis and design techniques in offshore geotechnical engineering.