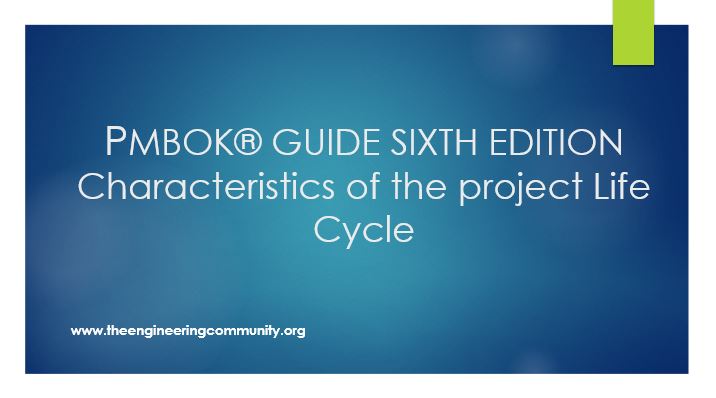 PMBOK® GUIDE SIXTH EDITION Characteristics of the project Life Cycle
6 March 2021
PMBOK® GUIDE SIXTH EDITION
Characteristics of the project Life Cycle
Project life cycles can be predictive or adaptive within a project life cycle, there are generally one or more pin phases that are associated with the development of the product service, or result. These are called a development life cycle. Development life cycles can be predictive, iterative, incremental, adaptive, or a hybrid model .
In a predictive life cycle, the project scope, time, and cost are determined in the early phases of the life cycle.
Any changes to the scope are carefully managed Predictive life cycles may also be referred to as waleil.tll life cycles. In an iterative life cycle, the project scope is generally determined early in the project life cycle, but time and cost estimates are routinely modified as the project team's understanding of the product increases Iterations develop the product through a series of repeated cycles, while increments successively add to the functionality of the product.
While project cost and staffing levels can be steady, for larger and complex projects, costs and staffing levels an subject to change and therefore not likely to be steady throughout the project life cycle.