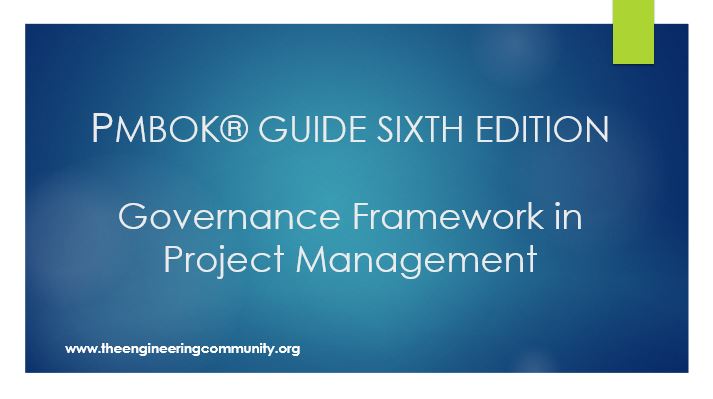 PMBOK® GUIDE SIXTH EDITION Governance Framework in Project Management
7 March 2021
PMBOK® GUIDE SIXTH EDITION
Governance Framework in Project Management
Governance is the framework within which authority is exercised in organizations. This framework includes, but is not limited to:
Rules,
Policies,
Procedures,
Norms,
Relationships,
Systems, and
Processes.
This framework influences how:
Objectives of the organization are set and achieved,
Risk is monitored and assessed, and
Performance is optimized.
Specific techniques are low-level details not usually specified by governance.