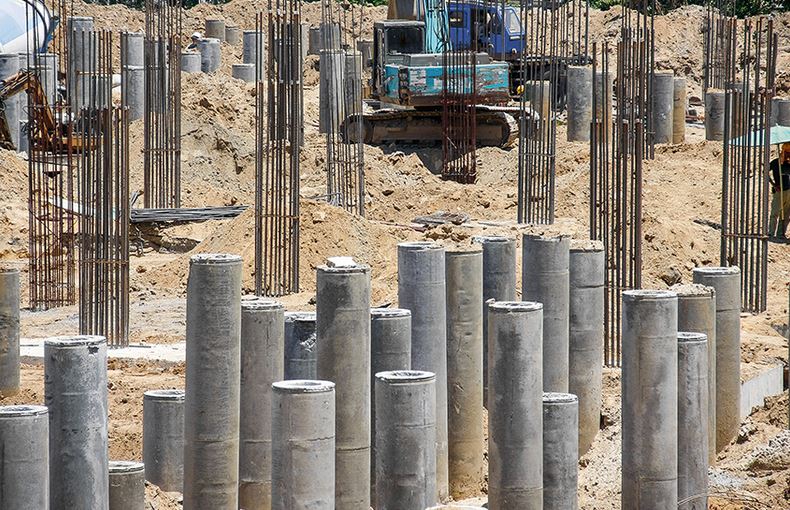 Precast Prestressed Spun Concrete Piles
2 January 2021
Precast Prestressed Spun Concrete Piles
Precast prestressed spun concrete piles are closed-ended tubular sections of 400 mm to 600 mm diameter with maximum allowable axial loads up to about 3 000 kN.
Pile sections are normally 12 m long and are usually welded together using steel end plates. Pile sections up to 20 m can also be specially made.
Precast prestressed spun concrete piles require high-strength concrete and careful control during manufacture.
Casting is usually carried out in a factory where the curing conditions can be strictly regulated.
Special manufacturing processes such as compaction by spinning or autoclave curing can be adopted to produce high strength concrete up to about 75 MPa. Such piles may be handled more easily than precast reinforced concrete piles without damage.
This type of piles is generally less permeable than reinforced concrete piles and may be expected to exhibit superior performance in a marine environment. However, they may not be suitable for ground with significant boulder contents. In such cases, preboring may be required to penetrate the underground obstructions.
Spalling, cracking and breaking can occur if careful control is not undertaken and good
driving practice is not followed