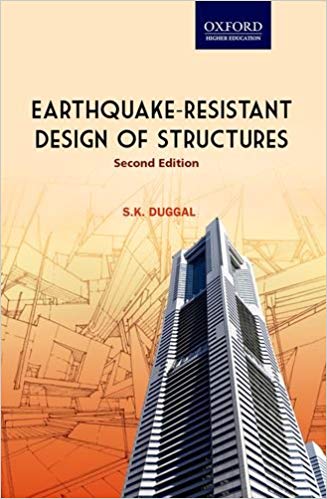 Earthquake Resistant Design Of Structures Free PDF
10 January 2021
Earthquake Resistant Design Of Structures Free PDF
This book introduces and explains all aspects of earthquake-resistant design of structures. Designed as a textbook for undergraduate and graduate students of civil engineering, practising engineers and architects will also find the book equally useful.
It has been assumed that the reader is well acquainted with structural analysis, structural dynamics, and structural design.
The design of earthquake-resistant structures is an art as well as science. It is necessary to have an understanding of the manner in which a structure absorbs the energy transmitted to it during an earthquake.
The book provides a comprehensive coverage of the basic principles of earthquake-resistant design with special emphasis on the design of masonry, reinforced concrete, and steel buildings. The text is focussed on the design of structural and non-structural elements in accordance with the BIS codes.
Content :
1. Earthquakes and Ground Motion
2. Dynamics of Structures and Seismic Response
3. Dynamics of Soils and Seismic Response
4. Conceptual Design
5. Code-based Analysis Method and Design Approaches
6. Masonry Buildings
7. Timber Buildings
8. Reinforced Concrete Buildings
9. Steel Buildings
10. Non-structural Elements
11. Bhuj Earthquake 2001: A Case Study