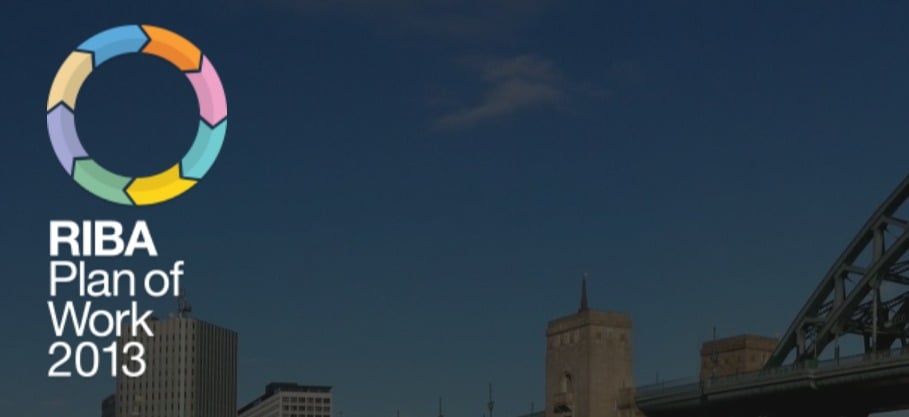 What is RIBA plan of work?
17 February 2019
The RIBA Plan of Work is published by the Royal Institute of British Architects (RIBA). The latest version is also is endorsed by the Chartered Institute of Architectural Technologists, the Construction Industry Council, the Royal Incorporation of Architects in Scotland, the Royal Society of Architects in Wales and the Royal Society of Ulster Architects.
It was originally launched in 1963 as a fold out sheet that illustrated the roles of participants in design and construction in a simple matrix format. The first detailed plan of work was published in 1964 (ref. Introduction, RIBA Plan of Work 2007).
Split into a number of key project stages, the RIBA Plan of Work provides a shared framework for design and construction that offers both a process map and a management tool. Whilst it has never been clear that architects actually follow the detail of the plan in their day to day activities, the work stages have been used as a means of designating stage payments and identifying team members responsibilities when assessing insurance liabilities, and they commonly appear in contracts and appointment documents.
The Plan of Work has evolved through its history to reflect the increasing complexity of projects, to incorporate increasing and changing regulatory requirements and to reflect the demands of industry and government reports criticising the industry. It has moved from a simple matrix representing just the traditional procurement route, to include multiple procurement routes, more diverse roles, multi-disciplinary teams, government gateways and to add stages before and after design and construction. It is supported by other RIBA publications such as the RIBA Job Book.
The Plan of Work has been criticised for being too architect focused, for missing many of the client tasks undertaken at the beginning of a project, and for condensing construction into a single stage.
The latest version, published in 2013, has moved online and has undergone a radical overhaul. It is now more flexible, with stages such as planning permission and procurement being moveable, it reflects increasing requirements for sustainability and Building Information Modelling (BIM) and it allows simple, project-specific plans to be created. In addition, the work stages have been re-structured and re-named.:
0 – Strategic definition.
1 – Preparation and brief.
2 – Concept design.
3 – Developed design.
4 – Technical design.
5 – Construction.
6 – Handover and close out.
7 – In use.
There is also a BIM overlay and a sustainability overlay for the plan, but these do not seem to have been updated to reflect the 2013 work stage definitions.
The 2013 Plan of Work has come under some criticism as it is significantly less detailed than the previous 2007 edition, its flexibility and customisability is very limited and the definition and naming of work stages does not reflect the terminology that is used by the industry.