Different Types of movable Bridges
30 January 2020
Different Types of movable Bridges
Introduction
One of the great beneficiaries of globalization is the transport sector, especiallymaritime transport. With cost between the Far East and Europe of about$2 for aDVD player and$30 for a television set, even the longest way pays off! This hasled to an explosionlike increase of container traffic (e.g., between 2004 and 2005 inShanghai by 24%, in Dubai by 17%, and in Hamburg by 17%) .
Consequently, the number and size of container ships has increased permanently (Fig.1).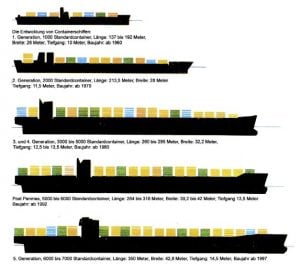 Fig.1. Development of container ships.
In places with sufficient space for long-ramp bridges, normally high-level bridgesare built (Fig.2). In places with restricted space, road bridges may still be built ashigh-level bridges, but railway bridges as low-level movable bridges (Fig.3).
Because in many ports high-level bridges are unfeasible due to the very restricted space, movable bridges have experienced a veritable renaissance during the lastdecades.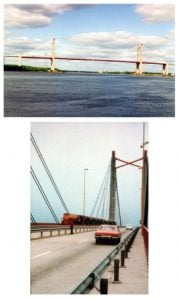 Fig.2. High-level bridge for road and railway traffic: The Za ́rate-Brazo Largo Bridgesacross the Parana ́River, Argentina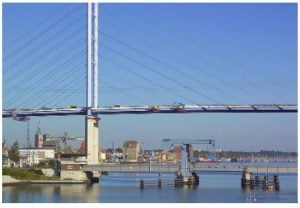 Fig.3. A high-level bridge for long-distance road traffic and a low-level bridge for local roadand railway traffic: the Strelasund Crossing at Stralsund, Germany
Lift bridges
Lift bridges are suitable for great spans, but their clearance is limited by the lift towers, which have a great impact on the environment, even when the bridge is closed (Fig.4). The cables linking the bridge and the counterweights may suffer fromsignificant wear.

Fig.4. Kattwyk lift bridge at Hamburg, Germany
The lift bridge has a free span of 50 m and a clearance above the low-water level of13.5 m when in service, and 40 m when opened. The lifting height, therefore, is 26.5 m.It consists of the bridge deck, a steel bridge with orthotropic plate, and four roundedtowers made of reinforced concrete (r.c.), which hoist (and hide) the concrete coun-terweights and machinery. Due to the graceful design of these towers, the often uglyappearance of lift bridges is avoide.
Swing bridges
Swing bridges are also suitable for great spans and do not limit the clearance. The biggest bridge of this type crosses the Suez Canal at El Ferdan, Egypt, with a free spanof about 300 m (Fig.5).

Fig.5.Swing bridge across the Suez Canal at El Ferdan, Egypt
The disadvantages of swing bridges include the following:
When opened, they occupy the embankment over a length of about their main span.
Due to geometrical reasons, it is impossible to have separate bridges for railways and high-ways in close vicinity.
Bascule bridges
Bascule bridges may have a single flap or two flaps and are also adequate for longspans without limiting the clearance. The connection between the two flaps may trans-mit shear forces only, or shear forces and bending moments. For great heights above the water, the counterweight may be attached to the reararm as a pendulum (Fig.6), for reduced heights it has to be integrated with it.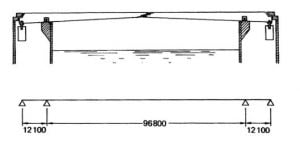 Fig.6. Sample of a bascule bridge with hang-on counterweight: Bridge across the Bay of Cadiz, Spain
Balance beam bridges (draw bridges)
Drawbridges, the precursors of bascule bridges, are most probably the oldest type ofmovable bridge (Fig.7). Compared to bascule bridges, they have the advantageof rather simple piers and a high architectural potential (Fig.8), but the disadvantage that they permit only rather reduced spans.
Fig.7. Vincent vanGogh – Langlois Bridge at Arles, France.Courtesy of Rheinisches Bildarchiv Köln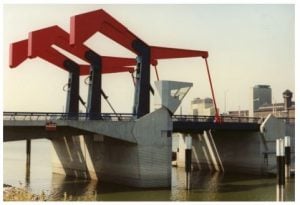 Fig.8. Diffené ́Bridge at Mannheim, Germany