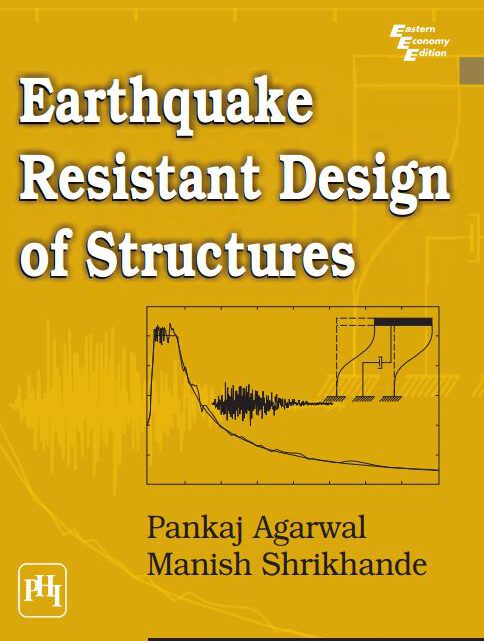 Earthquake Resistant Design of Structures Free PDF
9 January 2021
Earthquake Resistant Design of Structures Free PDF
By PANKAJ AGARWAL
The vast devastation of engineered systems and facilities during the past few earthquakes has exposed serious deficiencies in the prevalent design and construction practices. These disasters have created a new awareness of disaster preparedness and mitigation.
With increased awareness came the demand of learning resource material which directly addresses the requirements of professionals without any circumlocution. While the recommended codes of practice for earthquake resistant design do exist but those only specify a set of criteria for compliance. These design codes throw little light on the basic issue of how to design.
The problem! Jl becomes more acute as students graduate with degrees in civil/structural engineering without any exposure to earthquake engineering in most of the universities/institutes. The short-term refresher courses routinely offered by various institutes and universities for professionals achieve little more than mere familiarization with the subject matter.
Content :
1. Engineering Seismology
2. Seismic Zoning Map of India
3. Strong Motion Studies in India
4. Strong Motion Characteristics
5. Evaluation of Seismic Design Parameters
6. Initiation into Structural Dynamics
8. Theory of Seismic Pickups
9. Numerical Evaluation of Dynamic Response
10. Response Spectra
11. Dynamics of Multi-Degree-of-Freedom Systems
12. Earthquake and Vibration Effect on Structures