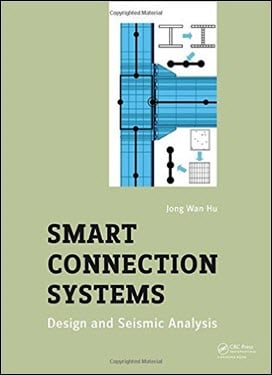 Jong Wan H., Smart Connection Systems – Design and Seismic Analysis, 2015
29 June 2018
Jong Wan H., Smart Connection Systems – Design and Seismic Analysis, 2015
This book introduces new smart connection systems which can be used in aseismic building design in order to control inter-story drifts and to reduce residual displacements.
They are also utilized as damper devices and base isolators. The application of these systems to composite moment frame buildings will also be treated in the book.
In addition, the book will discuss how to make nonlinear frame models used for simulating entire behavior in the building as well as advance finite element (FE) models used for accurately reproducing mechanical behavior in the local system. Will be of interest to researchers, engineers, and students in the field of civil and structural engineering.